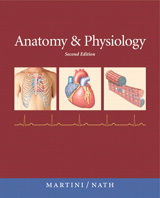 Description
ALERT: Before you purchase, check with your instructor or review your course syllabus to ensure that you select the correct ISBN. Several versions of Pearson's MyLab & Mastering products exist for each title, including customized versions for individual schools, and registrations are not transferable. In addition, you may need a CourseID, provided by your instructor, to register for and use Pearson's MyLab & Mastering products.
Packages
Access codes for Pearson's MyLab & Mastering products may not be included when purchasing or renting from companies other than Pearson; check with the seller before completing your purchase.
Used or rental books
If you rent or purchase a used book with an access code, the access code may have been redeemed previously and you may have to purchase a new access code.
Access codes
Access codes that are purchased from sellers other than Pearson carry a higher risk of being either the wrong ISBN or a previously redeemed code. Check with the seller prior to purchase.
--
Table of Contents
1. An Introduction to Anatomy and Physiology
2. The Chemical Level of Organization
3. The Cellular Level of Organization
4. The Tissue Level of Organization
5. The Integumentary System
6. Osseous Tissue and Bone Structure
7. The Skeleton
8. Articulations
9. Muscle Tissue
10. The Muscular System
11. Neural Tissue
12. The Spinal Cord, Spinal Nerves, and Spinal Reflexes
13. The Brain and Cranial Nerves
14. Neural Integration
15. The Special Senses
16. The Endocrine System
17. Blood
18. The Heart
19. Blood Vessels and Circulation
20. The Lymphoid System and Immunity
21. The Respiratory System
22. The Digestive System
23. Metabolism and Energetics
24. The Urinary System
25. Fluid, Electrolyte, and Acid-Base Balance
26. The Reproductive System
Enhance your learning experience with text-specific study materials.
This title is also sold in the various packages listed below. Before purchasing one of these packages, speak with your professor about which one will help you be successful in your course.
Package ISBN-13: 9780321942159
Includes this title packaged with:
MasteringA&P with Pearson eText -- ValuePack Access Card -- for Human Anatomy & Physiology Laboratory Manuals, 11th Edition
Elaine N. Marieb, Susan J. Mitchell, Lori A. Smith
PhysioEx 9.1 CD-ROM (Integrated Component)
Peter Zao, Timothy N. Stabler, Lori A. Smith, Andrew Lokuta, Edwin Griff
Human Anatomy & Physiology Laboratory Manual, Cat Version, 11th Edition
Elaine N. Marieb, Susan J. Mitchell, Lori A. Smith
$361.00 | Add to Cart
Purchase Info
ISBN-10: 0-321-59660-9
ISBN-13: 978-0-321-59660-4
Format: Book
$249.60
We're temporarily out of stock, but order now and we'll send it to you later.
Back Order
Digital Choices ?
MyLab & Mastering with Pearson eText is a complete digital substitute for a print value pack at a lower price.
MyLab & Mastering ?
MyLab & Mastering products deliver customizable content and highly personalized study paths, responsive learning tools, and real-time evaluation and diagnostics. MyLab & Mastering products help move students toward the moment that matters most—the moment of true understanding and learning.