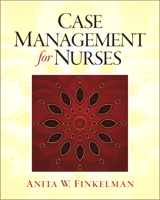 Description
For all courses in case management for RN-BSN students, and for graduate courses in nursing with case management components.
This is a concise, up-to-date introduction to case management for all nurses and nursing students. It presents today's best practices for coordinating care and engaging interdisciplinary teams to deliver patient-centered care with active involvement from patients and families. Drawing on Institute of Medicine recommendations, it covers issues ranging from self-management to evidence-based practice, quality improvement to informatics. Section I clearly describes case management, and explains the case manager competencies, roles, responsibilities, tools, and ethical and legal obligations. Section II's unique Case Management Reader brings together current literature on case management issues ranging from costs to chronic illness. Critical thinking questions follow every article.
Table of Contents
SECTION I. Case Management Basics
1. Introduction to Case Management
2. Case Management Models
3. Reimbursement: A Critical Case Management Issue
4. Reimbursement and Managed Care
5. Quality Improvement and Case Management
6. The Consumer and the Case Manager
7. Case Management Documentation and Tools
Section II. Case Management Reader
Introduction to Section II
Issue 1: Case Manager Professional Issues
Issue 2: Patient-Centered Care
Issue 3: Quality Improvement
Issue 4: Case Management: Costs, Reimbursement, and Utilization Review
Issue 5: Chronic Illness
Issue 6: Disease Management
GLOSSARY
INDEX
Purchase Info ?
With CourseSmart eTextbooks and eResources, you save up to 60% off the price of new print textbooks, and can switch between studying online or offline to suit your needs.
Once you have purchased your eTextbooks and added them to your CourseSmart bookshelf, you can access them anytime, anywhere.
Buy Access
Case Management for Nurses, CourseSmart eTextbook
Format: Safari Book
$37.99 | ISBN-13: 978-0-13-510940-3