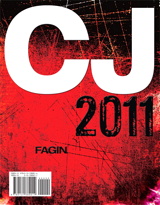 Description
For courses in Introduction to Criminal Justice.
Written for today's student,
CJ 2011
provides a brief and affordable look at the criminal justice system. Taking a more contemporary approach, it supports true understanding by focusing on the core concepts that matter most. Each chapter features a unified presentation that links learning objectives, text segments, media explorations and end-of-chapter summaries together.
MyCJLab
offers a cutting-edge media tool that includes videos, simulations, activities, assessments, and course management solutions. Moving beyond rote memorization, the book encourages active participation by providing conversation-starting pedagogy that involves students with the research findings and current events shaping the field.
Table of Contents
1. Criminal Justice
2. Crime: Why and How Much
3. Criminal Law: Control Versus Liberty
4. Roles and Functions of the Police
5. Police Officers and the Law
6. The Court System
7. Courtroom Participants and the Trial
8. Sentencing
9. Jails and Prisons
10. Probation and Parole
11. Corrections in the Community
12. The Juvenile Justice System
13. Homeland Security
Purchase Info ?
With CourseSmart eTextbooks and eResources, you save up to 60% off the price of new print textbooks, and can switch between studying online or offline to suit your needs.
Once you have purchased your eTextbooks and added them to your CourseSmart bookshelf, you can access them anytime, anywhere.
Buy Access
CJ 2011, CourseSmart eTextbook
Format: Safari Book
$30.60 | ISBN-13: 978-0-13-138905-2