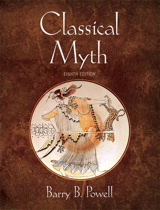 Description
ALERT: Before you purchase, check with your instructor or review your course syllabus to ensure that you select the correct ISBN. Several versions of Pearson's MyLab & Mastering products exist for each title, including customized versions for individual schools, and registrations are not transferable. In addition, you may need a CourseID, provided by your instructor, to register for and use Pearson's MyLab & Mastering products.
Packages
Access codes for Pearson's MyLab & Mastering products may not be included when purchasing or renting from companies other than Pearson; check with the seller before completing your purchase.
Used or rental books
If you rent or purchase a used book with an access code, the access code may have been redeemed previously and you may have to purchase a new access code.
Access codes
Access codes that are purchased from sellers other than Pearson carry a higher risk of being either the wrong ISBN or a previously redeemed code. Check with the seller prior to purchase.
--
For courses in Classical Mythology in Classics, English, or other departments.
Comprehensive and scholarly, this well-designed and class-tested text presents Greek and Roman myths in a lively and easy-to-read manner. It features fresh translations, numerous illustrations (ancient and modern) of classical myths and legends, and commentary that emphasizes the anthropological, historical, religious, sociological, and economic contexts in which the myths were told. It also provides a cultural context so that students can see how mythology has influenced the world and how it continues to influence society today.
0321985249 / 9780321985248 Classical Myth Plus 2014 MyLiteratureLab -- Access Card Package
Package consists of:
0205883583 / 9780205883585 NEW MyLiteratureLab -- Valuepack Access Card
0321967046 / 9780321967046 Classical Myth
Table of Contents
Preface
Part I
Definitions and Background
1. The Nature of Myth
2. The Cultural Context of Classical Myth
3. The Development of Classical Myth
Part II
Divine Myth
4. Myths of Creation I: The Rise of Zeus
5. Myths of Creation II: The Origins of Mortals
6. Myths of Zeus, His Wife Hera, and His Brothers Poseidon and Hades
7. Myths of the Great God Apollo
8. Myths of Hermes, Pan, Hephaestus, and Ares
9. Myths of the Female Deities Aphrodite, Artemis, and Athena
10. Myths of Fertility I: Demeter and Related Myths
11. Myths of Fertility II: Dionysus
12. Myths of Death: Encounters with the Underworld
Part III
Legends
13. Introduction to Heroic Myth: The Mesopotamian Legend of Gilgamesh
14. Perseus and Myths of the Argive Plain
15. Heracles
16. Theseus and the Myths of Athens
17. The Myths of Crete
18. Oedipus and the Myths of Thebes
19. Jason and the Myths of Iolcus and Calydon
20. The Trojan War
21. The Fall of Troy and Its Aftermath
22. The Return of Odysseus
Part IV
Roman Myth
23. Legends of Aeneas
24. Legends of Early Rome
Part V
Interpretation
25. Theories of Myth Interpretation
Reference Charts
Chronology of the Ancient World
The Greek and Roman Pantheon
Credits
Index and Pronunciation Glossary
Print
Add to Cart
$106.65 $101.32 | ISBN-13: 978-0-321-96704-6
Free Ground Shipping.