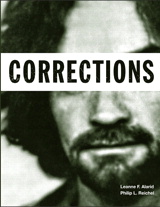 Description
This new introductory text gives students and instructors what they need–a comprehensive look at corrections in a readable, engaging format. CORRECTIONS: A BRIEF INTRODUCTION is specifically designed to appeal to different learning styles and hold students' interest. The text examines how evidence-based practices are used in corrections and how theory is linked to treatment and punishment of offenders, and encourages critical thinking about community corrections, prison life, treatment of offenders, reentry, legal issues, the death penalty, and juveniles in corrections. Corrections is ideal for instructors who want comprehensive yet concise coverage of the basic required topics in a corrections course.
Table of Contents
1 An Evidence-Based Approach to Corrections
2 Why Do We Punish?
3 Correctional Practices from Ancient to Contemporary Times
4 Sentencing
5 Community Supervision
6 Jails and Pretrial Release
7 Managing Prisons and Prisoners
8 Prison Life
9 Special Correctional Populations
10 Reentry Programs and Institutional Release
11 Legal Issues in Corrections
12 Capital Punishment
13 Juvenile Corrections
14 Revisiting Evidence-Based Practices and What Works
This title is also sold in the various packages listed below. Before purchasing one of these packages, speak with your professor about which one will help you be successful in your course.
Package ISBN-13: 9780133117820
Includes this title packaged with:
Curious Researcher, The, 7th Edition
Bruce Ballenger
NEW MyCJLab with Pearson eText -- Access Card -- for Corrections
Leanne F. Alarid, Philip L. Reichel
$191.93 | Add to Cart
Purchase Info
ISBN-10: 0-13-257104-8
ISBN-13: 978-0-13-257104-3
Format: Alternate Binding
Digital Choices ?
MyLab & Mastering with Pearson eText is a complete digital substitute for a print value pack at a lower price.
MyLab & Mastering ?
MyLab & Mastering products deliver customizable content and highly personalized study paths, responsive learning tools, and real-time evaluation and diagnostics. MyLab & Mastering products help move students toward the moment that matters most—the moment of true understanding and learning.
+ Other Options
eTextbook ?
With CourseSmart eTextbooks and eResources, you save up to 60% off the price of new print textbooks, and can switch between studying online or offline to suit your needs.
Once you have purchased your eTextbooks and added them to your CourseSmart bookshelf, you can access them anytime, anywhere.