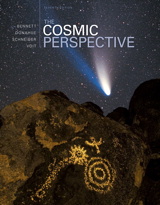 Description
ALERT: Before you purchase, check with your instructor or review your course syllabus to ensure that you select the correct ISBN. Several versions of Pearson's MyLab & Mastering products exist for each title, including customized versions for individual schools, and registrations are not transferable. In addition, you may need a CourseID, provided by your instructor, to register for and use Pearson's MyLab & Mastering products.
Packages
Access codes for Pearson's MyLab & Mastering products may not be included when purchasing or renting from companies other than Pearson; check with the seller before completing your purchase.
Used or rental books
If you rent or purchase a used book with an access code, the access code may have been redeemed previously and you may have to purchase a new access code.
Access codes
Access codes that are purchased from sellers other than Pearson carry a higher risk of being either the wrong ISBN or a previously redeemed code. Check with the seller prior to purchase.
--
Building on a long tradition of effective pedagogy and comprehensive coverage, The Cosmic Perspective, Seventh Edition provides a thoroughly engaging and up-to-date introduction to astronomy for non-science majors. The text provides a wealth of features that enhance skill-building, including new group work exercises that help you retain concepts longer and build communication skills for the future. The Seventh Edition has also been fully updated to include the latest astronomical observations, results from recent space missions, research, and theoretical developments that inform our understanding of the early universe.
Two volumes of this text are also available:
The Cosmic Perspective: The Solar System, Seventh Edition (includes Chapters 1–13, 24)
The Cosmic Perspective: Stars, Galaxies, and Cosmology, Seventh Edition (includes Chapters 1–6, S2–S4, 14–24)
NOTE: This is what is included in this ISBN
0321839501 / 9780321839503 Cosmic Perspective Plus MasteringAstronomy with eText -- Access Card Package
Package consists of
0321765184 / 9780321765185 SkyGazer 5.0 Student Access Code Card (Integrated component)
0321839552 / 9780321839558 Cosmic Perspective, The
0321840925 / 9780321840929 MasteringAstronomy with Pearson eText -- Access Card -- for The Cosmic Perspective
Table of Contents
I. DEVELOPING PERSPECTIVE
1. Our Place in the Universe
2. Discovering the Universe for Yourself
3. The Science of Astronomy
S1. Celestial Timekeeping and Navigation
II. KEY CONCEPTS FOR ASTRONOMY
4. Making Sense of the Universe: Understanding Motion, Energy, and Gravity
5. Light and Matter: Reading Messages from the Cosmos
6. Telescopes: Portals of Discovery
III. LEARNING FROM OTHER WORLDS
7. Our Planetary System
8. Formation of the Solar System
9. Planetary Geology: Earth and the Other Terrestrial Worlds
10. Planetary Atmospheres: Earth and the Other Terrestrial Worlds
11. Jovian Planet Systems
12. Asteroids, Comets, and Dwarf Planets: Their Nature, Orbits, and Impacts
13. Other Planetary Systems: The New Science of Distant Worlds
IV. A DEEPER LOOK AT NATURE
S2. Space and Time
S3. Spacetime and Gravity
S4. Building Blocks of the Universe
V. STARS
14. Our Star
15. Surveying the Stars
16. Star Birth
17. Star Stuff
18. The Bizarre Stellar Graveyard
VI. GALAXIES AND BEYOND
19. Our Galaxy
20. Galaxies and the Foundation of Modern Cosmology
21. Galaxy Evolution
22. Dark Matter, Dark Energy, and the Fate of the Universe
23. The Beginning of Time
VII. LIFE ON EARTH AND BEYOND
24. Life in the Universe
Enhance your learning experience with text-specific study materials.
This title is also sold in the various packages listed below. Before purchasing one of these packages, speak with your professor about which one will help you be successful in your course.
Purchase Info
Digital Choices
MyLab & Mastering ?
MyLab & Mastering products deliver customizable content and highly personalized study paths, responsive learning tools, and real-time evaluation and diagnostics. MyLab & Mastering products help move students toward the moment that matters most—the moment of true understanding and learning.
eTextbook ?
With CourseSmart eTextbooks and eResources, you save up to 60% off the price of new print textbooks, and can switch between studying online or offline to suit your needs.
Once you have purchased your eTextbooks and added them to your CourseSmart bookshelf, you can access them anytime, anywhere.
Print Choices
Alternative Options ?
Click on the titles below to learn more about these options.
Loose Leaf Version ?
Books a la Carte are less-expensive, loose-leaf versions of the same textbook.