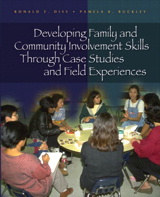 Table of Contents


Introduction.


1. The Contemporary American Family.


2. The Family's Role in Education.


3. Understanding Families of Varying Income Levels.


4. Understanding Families from Different Cultures.


5. Understanding Nontraditional Families.


6. Understanding Families of Children with Special Needs.


7. How to Involve Families and Maintain Effective Home–School Partnerships.


Appendix A: Bibliography and Resources.


Appendix B: Suggested Procedures for Teaching and Learning from Case Studies.


Appendix C: General Guidelines for Early Field Experiences.


Appendix D: Summary of IDEA '97 Regulatory Issues.
Index.