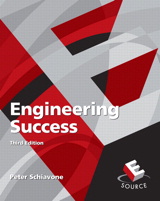 Table of Contents
Preface.
1. Studying Engineering: The Keys to Success.
2. Introduction to Engineering and Engineering Study.
3. The Role of the University.
4. Learning in the University Environment.
5. Key Strategies for Maximizing Performance in Engineering Courses.
6. How to be Successful in Examinations.
7. Procedures for Effective Problem-Solving.
8. Mathematics.
9. Developing Engineering Skills.
10. Looking to the Future: What's After Graduation?
References.