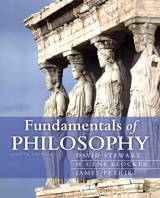 Description
ALERT: Before you purchase, check with your instructor or review your course syllabus to ensure that you select the correct ISBN. Several versions of Pearson's MyLab & Mastering products exist for each title, including customized versions for individual schools, and registrations are not transferable. In addition, you may need a CourseID, provided by your instructor, to register for and use Pearson's MyLab & Mastering products.
Packages
Access codes for Pearson's MyLab & Mastering products may not be included when purchasing or renting from companies other than Pearson; check with the seller before completing your purchase.
Used or rental books
If you rent or purchase a used book with an access code, the access code may have been redeemed previously and you may have to purchase a new access code.
Access codes
Access codes that are purchased from sellers other than Pearson carry a higher risk of being either the wrong ISBN or a previously redeemed code. Check with the seller prior to purchase.
--
Thematically introduces students to the major philosophic thinkers.
Fundamentals of Philosophy offers a broad scope of classic and contemporary selections from the world's major thinkers via a narrative format that presents difficult issues and readings in a simplified manner for students.
Its readings are grouped around nine major themes/chapters, and are organized as a debate on one central issue. This approach helps students understand the argumentative style of philosophy, and learn how philosophic issues and solutions they encounter can be applied to their everyday life.
A better teaching and learning experience
This program will provide a better teaching and learning experience—for you and your students. Here's how:
Improve Critical Thinking – "Questions for Discussion" and a "Glossary of Terms" help students study.

Engage Students – "Biographies" and "Recent Developments" stimulate student interest and understanding of philosophy's contemporary applications.

Support Instructors – An Instructor's Manual to accompany the text are available to be packaged with this text.
Table of Contents
Part 1: What is Philosophy?
Chapter 1: The Activity of Philosophy
Chapter 2: Philosophy's History
Chapter 3: Philosophy and the Examined Life
Part 2: Thinking About Thinking (Logic)
Chapter 4: The Life of Reason
Chapter 5: Argument Forms
Chapter 6: Induction and the Philosophy of Science
Chapter 7: Strategies for Philosophical Arguments
Part 3: What is Real? (Metaphysics)
Chapter 8: Introduction to Metaphysics
Chapter 9: Dualism
Chapter 10: Materialism
Chapter 11: Idealism
Chapter 12: The Mind-Body Problem and Personal Identity
Chapter 13: Freedom and Determinism: The Metaphysics of Human Agency
Part 4: How Do We Know? (Epistemology)
Chapter 14: Introduction to Epistemology
Chapter 15: Rene Descartes: The Quest for Certainty
Chapter 16: David Hume: Trust Your Senses
Chapter 17: Immanuel Kant: A Compromise
Chapter 18: Knowledge and Human Practices
Part 5: What Ought We to Do? (Ethics)
Chapter 19: Introduction to Ethical Reasoning
Chapter 20: Moral Skepticism
Chapter 21: Morality and Metaphysics
Chapter 22: Endaemonism: The Morality of Self-Realization
Chapter 23: Utilitarianism: Morality Depends on the Consequences
Chapter 24: Deontology: Morality Depends on the Motives
Part 6: Philosophy of Religion
Chapter 25: Introduction to Philosophy of Religion
Chapter 26: Religion and Life's Meaning
Chapter 27: A Priori</emphasis> Arguments for God's Existence
Chapter 28: A Posteriori</emphasis> Arguments for God's Existence: Aquinas' Five Ways
Chapter 29: The Problem of Evil
Part 7: Philosophy of Art (Esthetics)
Chapter 30: Introduction to the Philosophy of Art
Chapter 31: The Value of Art
Chapter 32: Art as Ideal
Chapter 33: Esthetics and Ideology
Part 8: Social and Political Philosophy
Chapter 34: Introduction to Social and Political Philosophy
Chapter 35: The Liberal, Secular State
Chapter 36: The Individual and the State
Chapter 37: Human Rights
Chapter 38: Individual Happiness and Social Responsibility
Part 9: Eastern Thought
Chapter 39: Philosophy East and West
Chapter 40: Confucian Theories of Human Nature
Chapter 41: Hindu Debate on Monism
Chapter 42: Buddhist Theory of Emptiness
Enhance your learning experience with text-specific study materials.