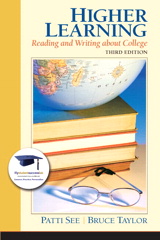 Description
ALERT: Before you purchase, check with your instructor or review your course syllabus to ensure that you select the correct ISBN. Several versions of Pearson's MyLab & Mastering products exist for each title, including customized versions for individual schools, and registrations are not transferable. In addition, you may need a CourseID, provided by your instructor, to register for and use Pearson's MyLab & Mastering products.
Packages
Access codes for Pearson's MyLab & Mastering products may not be included when purchasing or renting from companies other than Pearson; check with the seller before completing your purchase.
Used or rental books
If you rent or purchase a used book with an access code, the access code may have been redeemed previously and you may have to purchase a new access code.
Access codes
Access codes that are purchased from sellers other than Pearson carry a higher risk of being either the wrong ISBN or a previously redeemed code. Check with the seller prior to purchase.
--
For courses in Freshman Orientation/Student Success/Freshman Composition. This anthology of imaginative literature—by student as well as professional writers—contains stories, poems, drama, essays, letters, and memoirs about all aspects of college life in order to motivate students, especially first year students, to read, discuss, write, and think critically about the problems and challenges of succeeding in college.
Higher Learning presents historical and cultural diversity which offers students a broader context in which to appreciate and understand the college experience. It appeals to students and teachers because it is written from their point of view, and allows students to see how their individual experiences fit into the culturally and historically diverse traditions and perspectives of university life. Significant changes in the third edition include: 18 new , diverse readings, 3 Research papers on timely topics, 21 student-written pieces, nearly 20 "First Generation" authors, examples class-tested writing assignments, and student responses to readings.
0321944089 / 9780321944085 Higher Learning: Reading and Writing About College Plus NEW MyStudentSuccessLab 2013 Update -- Access Card Package
Package consists of:
0321943252 / 9780321943255 NEW MyStudentSuccessLab 2013 Update -- Value Pack Access Card
0132318016 / 9780132318013 Higher Learning: Reading and Writing About College
Table of Contents
Chapter ONE: Where We're Coming From - Leaving Other Lives
From Up from Slavery · Booker T. Washington * MEMOIR (1901) Prejudices in 1872 force the author to sleep outside during his journey to college, but when he finally reaches what he calls his "promised land," he must pass an unconventional test before he is admitted.

Incurring My Mother's Displeasure · Zitkala-Sa * MEMOIR (1900) Recounts the author's difficulty balancing her Native American childhood with learning the "white man's ways" at college and living with the pain of disobeying her mother by continuing her education.

From One Writer's Beginnings · Eudora Welty MEMOIR (1983) Chronicles this Pulitzer prize winning author's earliest memories in a household that valued books.

NEW! From The Latehomecomer: A Hmong Family Memoir· Kao Kalia Yang * MEMOIR (2008) An immigrant family follows the American dream: education for the children and a house of their own.

Saved · Malcolm X * MEMOIR (1965) Malcolm X uses his time in jail to hone his reading and writing skills.

NEW! Student Response to "Saved"

Miss Rinehart's Paddle · Jeri McCormick POEM (1991) Depicts the loss of power for students who always follow the rules and those who can't help themselves.

50% Chance of Lightning · Cristina Salat FICTION (1994) Best friends and high school seniors decide their futures much differently: Robin has the guts to "come out" in a column in her school newspaper, but she is unsure that she will find her life's plan in a college catalogue.

Somewhere in Minnesota · Peter Klein * POEM/STUDENT WRITTEN (1979) The "brilliant future" that awaits many high school graduates is especially bright as portrayed in their senior photos.

LD

·

Jeff Richards ESSAY (2000)

First-person account of what it's like to live and thrive with a learning disability.

School's Out: One Young Man Puzzles Over His Future Without College

·

Laura Sessions Stepp

ARTICLE (2002)

A high school graduate chooses the factory over the university.

8th Grade Final Exam Exam (1895) An original test on file at the Smoky Valley Genealogical Society and Library in Salina, Kansas.

NEW! This Was the Assignment: Disability Culture · Peter Gimbel ESSAY/STUDENT WRITTEN (2007) A young man with Duchenne muscular dystrophy describes his membership in "white culture" and "disability culture."

NEW! This was the assignment: College Ain't Cheap · Alexander J.F. Thornton ESSAY/STUDENT WRITTEN (2009) A would-be scholarship recipient writes why he's the "most deserving person on the planet" to be awarded money to pursue a degree in nursing, even if he's got testicles.

Further Suggestions for Writing
Chapter TWO: School Daze - Life in the First Year
A Day in the Life of...

·

Greg Adams POEM/STUDENT WRITTEN (1994)

Offers a sequence of concrete nouns and name-brand products to show one college student's life in which the only action is "rewind," a clue to get up and do it all again.

My First Week at Mizzou

·

Andrew Hicks JOURNAL/STUDENT WRITTEN (1995)

A blog of one student's first week at a mega-university.

Hunters and Gatherers

·

Jennifer Hale JOURNAL/STUDENT WRITTEN (1996)

An excerpt from a course journal shows the connection between one student's social life and what she's learning in her history classes.

From Lummox: Evolution of a Man

·

Mike Magnuson MEMOIR (2001) A weekend in jail helps this suspended student find his path as an intellectual.

Outside In: The Life of a Commuter Student

·

Patti See

*

ESSAY (1998)

Describes a less-than-traditional college experience in which the only friends the narrator makes during her first year are professors and custodians.

NEW! Student response to "Outside In: The Life of a Commuter Student".

From I Walk in Beauty

·

Davina Ruth Begaye Two Bears

*

ESSAY/STUDENT WRITTEN (1997)

Tells the story of how one student simultaneously received one of the worst and best grades a student can.

NEW! Sisterhood · Stephanie Stillman-Spisak MEMOIR/STUDENT WRITTEN (2000) A sorority member feels comfortable coming out to her peers.

NEW! Walking in My French Shoes · Benedicte Bachelot ARTICLE/ STUDENT WRITTEN (2009) A French exchange student discovers she needs a little orientation to America after all.

NEW! Lost in Italy · Elizabeth Barney ARTICLE/ STUDENT WRITTEN (2009) An American student abroad learns what it's like to be that strange, foreign, annoying girl.

NEW! First Year in College is the Riskiest · Robert Davis and Anthony Debarros ARTICLE (2006) Details how alcohol can make first-year college students more vulnerable.

NEW! This was the Assignment: History as a Student · Kayla Piper * ESSAY/STUDENT WRITTEN (2010) A low-income student tells how she found success in school, even without her own computer.

Further Suggestions for Writing
Chapter THREE: Student Relations - Family, Friends, and Lovers
Raspberries

·

Jennifer Fandel POEM/STUDENT WRITTEN (1993)

Discusses the heaviness of new love, often too much for the vine and the heart.

Ten Commandments for a College Freshman

·

Joseph McCabe LETTER (1963)

Offers advice to first-year students in a personal letter from father to son.

NEW! Commandments for a First-Year Student (From His Mom) · Patsy Sanchez * LIST (2009) Contemporary advice to first-year students from a mother.

Carmen

·

Jennifer Sheridan FICTION/STUDENT WRITTEN (1996)

Best friends make their way through college by taking turns mothering each other among people who do not seem to care.

"Who Shall I Be?" The Allure of a Fresh Start · Jennifer Crichton ESSAY (1984)

Students sometimes expect to find a reinvention of self at college.

NEW! Welcome to Facebook · Cody Meyers RESEARCH PAPER/STUDENT WRITTEN (2006) A student researches the history of the world's most popular social network.

What It's Really Like · Frank Smoot POEM/STUDENT WRITTEN (1995)

A never-taken chance at love.

No More Kissing — AIDS Everywhere · Michael Blumenthal POEM (1989) The link between love and death is portrayed through the metaphor of a kiss.

Dear Concerned Mother · Jill Wolfson ARTICLE (2001)

Writing students in juvenile hall offer great parenting advice to their teacher, whose son is giving her some trouble.

The Undeclared Major · Will Weaver

*

FICTION (1989)

A farm kid struggles with telling his dad he's majoring in English.

NEW! Student response to The Undeclared Major.

Homeward Bond · Daisy Nguyen

*

ESSAY/STUDENT WRITTEN (1998)

Illustrates the differences between school and home, places to use one's mind and one's heart.

Everyday Use · Alice Walker

*

FICTION (1973)

An older daughter returns to the country homestead with new ideas about family relics.

NEW! This was the assignment: Liberating Act

The Stages, Struggles and Reliefs of Coming Out · Alicia Merclazo RESEARCH PAPER/STUDENT WRITTEN (2010) Despite the risks, a college student writes to her extended family about her sexual orientation.

Further Suggestions for Writing
Chapter FOUR: Teacher, Teacher - Will This Be on the Test?
Take This Fish and Look · Samuel H. Scudder ESSAY (1874)

A retrospective look at the interaction between Scudder as a young botany student and his professor, who teaches an important exercise in observation.

NEW! from How Lincoln Learned to Read: Twelve Great Americans and the Educations that Made Them · Daniel Wolff NON-FICTION (2009) ~ Examples of formal and not-so-formal educations of famous Americans.

Teachers: A Primer · Ron Wallace POEM (1989)

A series of sonnets depicts influential teachers in the narrator's life and how they helped form the future poet.

From Tales Out of School · Susan Richards Shreve ESSAY (2000)

Stories about school days from the author's perspective as student, teacher, and parent.

Signed, Grateful

·

Kate Boyes

*

ESSAY (1998)

A returning adult student writes a thank-you letter to the professor who motivated her to overcome her fear of public speaking and eventually enroll in a doctoral program.

NEW! Student response to "Signed, Grateful"

What Teachers Make · Taylor Mali POEM (2002)

It's about more than making money.

NEW! This was the Assignment: Teacher Observation · Jon Anderson ESSAY/ STUDENT WRITTEN (2009) A student on probation-after-suspension depicts his evolvingrelationship with his biology professor when he retakes her class and earns an A.

Further Suggestions for Writing
Chapter FIVE: Been There, Done That - Looking Forward, Looking Back
NEW! Bricklayer's Boy · Alfred Lubrano * MEMOIR (1989) A blue-collar father and a white-collar son have different expectations.

When I Heard the Learn'd Astronomer · Walt Whitman

*

POEM (1892)

The difference between the way a poet and a scientist see the world, as well as a brief lesson about hands-on learning

.

The Art of Regret · Jonathon Ritz ESSAY (1999) Looking back on "what if" and its remorseful cousin "if only."

Raising My Hand · Antler

*

POEM (1990) The narrator scrutinizes his formal education for lessons that did not, and perhaps could not, prepare him for adult life.

NEW! It's Electric: Fragments of My Life as an Epileptic · Amanda Schaefer RESEARCH ESSAY/STUDENT WRITTEN (2004) An English major borrows from a variety of texts totell her story.

Reunion · Dawn Karima Pettigrew

*

POEM/STUDENT WRITTEN (1998)

A rumination on the rift education has made between the narrator and her Native American background, especially in the company of her boyfriend and colleagues.

Scarlet Ribbons · Michael Perry ESSAY (1999)

Tells the story of how a registered nurse became a writer and why that was not so great a change as one might first expect.

NEW! Student responses to "Scarlet Ribbons".

Passion · Monica Coleman ESSAY (1997)

A woman who thought she knew her life's plan discovers a new calling she can't refuse.

On the Radio · Richard Terrill Poem (2003)

The difference between what's learned in school and what's learned from experience in the world.

NEW! "Only Connect": The Goals of a Liberal Education · William Cronon ARTICLE (1998) Ten qualities of a liberally educated person.

NEW! This was the Assignment: "Instructions for Life" LIST/ STUDENT WRITTEN (2010) 50 "instructions" compiled from students that may shape the way they want to live their lives.

Further Suggestions for Writing

Selected Films
*FIRST GENERATION AUTHORS
*First-generation writer
Appendix: Thinking and Writing About Film