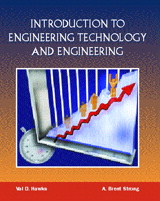 Table of Contents
I. THE STORY.
Each of these concepts is introduced in the story.
II. Drew Barnes-Reflections, Notes, Handouts, and Assignments from Classes.
History of Engineering and Technology.
Study Skills and Succeeding at College.
Goal Setting and Personal Development.
Problem Solving and the Design Process.
Practice of Engineering and Technology.
Teams and Teamwork.
Mathematics and Statistics.
Engineering Economics.
Communication Skills.
Creativity and Innovation.
Ethics and Professionalism.
Company Organizations and Corporate Economics.
Social and Environmental Issues.
Lifelong Learning.
Safety.
Index