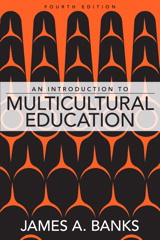 Description
This text provides pre-service and in-service teachers and administrators with a succinct, yet comprehensive, overview of multicultural education and what it means for classroom teaching.
The brief text opens by describing the goals of multicultural education and misconceptions about it. Its strong emphasis on curriculum and reform makes this text useful for administrators, as well as teachers.
Table of Contents
Preface
Goals and Misconceptions
Citizenship Education and Diversity in a Global Age
Dimensions and School Characteristics
Curriculum Transformation
Knowledge Components
Teaching with Powerful Ideas
School Reform and Intergroup Education
Multicultural Education: For Freedom's Sake
Multicultural Benchmarks
Glossary
Appendix A–Essential Principles for Teaching and Learning in a Multicultural Society
Appendix B–Checklist for Evaluating Informational Materials
Appendix C–A Multicultural Education Evaluation Checklist
Appendix D–A Multicultural Education Basic Library
References
Index
Purchase Info ?
With CourseSmart eTextbooks and eResources, you save up to 60% off the price of new print textbooks, and can switch between studying online or offline to suit your needs.
Once you have purchased your eTextbooks and added them to your CourseSmart bookshelf, you can access them anytime, anywhere.
Buy Access
Introduction to Multicultural Education, An, CourseSmart eTextbook, 4th Edition
Format: Safari Book
$30.60 | ISBN-13: 978-0-205-61504-9