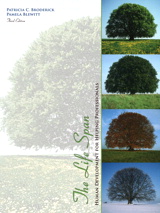 Components of the Package:
MyLab Education -- Valuepack Access Card
By . . Pearson Education
Life Span, The: Human Development for Helping Professionals, 3rd Edition
By Patricia C. Broderick, Pamela Blewitt
Description
The first developmental textbook written specifically for helping professionals and graduate-level students, The Life Span: Human Development for Helping Professionals, Third Edition, provides an in-depth look at the science of human development and how it applies to the fields of counseling, social work and psychology. Using counseling applications, case studies, special topics boxes, and journal questions, the text introduces developmental theories and research within the context of clinical practice.
Written with a primary focus on linking theory and research to counseling applications, the new third edition features expanded coverage of psycholopathology in developmental context as well as added material on the latest development-related neuroscientific findings. The revised edition also provides an open access text-specific companion website that offers a full range of multimedia instructor supplements.
Table of Contents
Chapter 1 Organizing Themes in Development
Chapter 2 Heredity, Environment, and the Beginnings of Human Life
Chapter 3 Neural and Cognitive Development in the Early Years
Chapter 4 Emotional Development in the Early Years
Chapter 5 The Emerging Self and Socialization in the Early Years
Chapter 6 Realms of Cognition in Middle Childhood
Chapter 7 Self and Moral Development: Middle Childhood Through Early Adolescence
Chapter 8 Gender and Peer Relationships: Middle Childhood Through Early Adolescence
Chapter 9 Physical, Cognitive, and Identity Development in Adolescence
Chapter 10 The Social World of Adolescence
Chapter 11 Physical and Cognitive Development in Young Adulthood
Chapter 12 Socioemotional and Vocational Development in Young Adulthood
Chapter 13 Middle Adulthood: Cognitive, Personality, and Social Development
Chapter 14 Living Well: Stress, Coping, and Life Satisfaction in Adulthood
Chapter 15 Gains and Losses in Late Adulthood