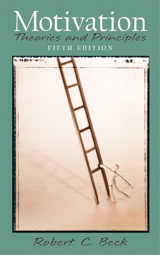 Description
For undergraduate courses in Motivation.
This experimentally-oriented text provides a critical examination of research and theory with a topical approach. It covers a broad range of motivational concepts from both human and animal theory and research, with an emphasis on the biological bases of motivation.
Table of Contents
I. ORIENTATION.
1. The Nature of Motivation Theory.
2. Emotional Foundations of Motivation.
3. Species-Specific Behaviors.
II. THE REGULATION OF INTERNAL STATES.
4. Eating and Taste.
5. Thirst, Temperature Regulation, Addiction, and Reproduction.
6. Drive and Activation.
III. THE REGULATION OF BEHAVIOR.
7. Rewards as Reinforcers.
8. Rewards as Incentives.
9. Escape, Fear, Avoidance, and Punishment.
10. Frustration, Anxiety, Stress, and Coping.
11. Aggression and Altruism.
IV. PERSONALITY, SOCIAL, AND COGNATIVE MOTIVES.
12. Personality and Individual Differences.
13. Attitudes and Cognitive Consistency.
14. Interpersonal Attraction.
15. Applications of Motivation Theory.
References.
Purchase Info ?
With CourseSmart eTextbooks and eResources, you save up to 60% off the price of new print textbooks, and can switch between studying online or offline to suit your needs.
Once you have purchased your eTextbooks and added them to your CourseSmart bookshelf, you can access them anytime, anywhere.
Buy Access
Motivation: Theories and Principles, CourseSmart eTextbook, 5th Edition
Format: Safari Book
$82.99 | ISBN-13: 978-0-13-195408-3