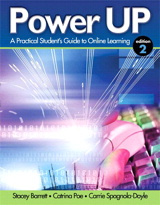 Description
ALERT: Before you purchase, check with your instructor or review your course syllabus to ensure that you select the correct ISBN. Several versions of Pearson's MyLab & Mastering products exist for each title, including customized versions for individual schools, and registrations are not transferable. In addition, you may need a CourseID, provided by your instructor, to register for and use Pearson's MyLab & Mastering products.
Packages
Access codes for Pearson's MyLab & Mastering products may not be included when purchasing or renting from companies other than Pearson; check with the seller before completing your purchase.
Used or rental books
If you rent or purchase a used book with an access code, the access code may have been redeemed previously and you may have to purchase a new access code.
Access codes
Access codes that are purchased from sellers other than Pearson carry a higher risk of being either the wrong ISBN or a previously redeemed code. Check with the seller prior to purchase.
--
Power Up serves as a textbook for students of all backgrounds who are new to online learning. It also occasionally serves as a reference book for instructors who are also novices in the area, or who need insight into the perspective of such students.
The purpose of the book is to provide readers with the knowledge and practice they need to be successful online learners:
o Practical, straightforward language
o Focus on helping students acclimate to the online classroom faster
o Key information and suggestions for succeeding as an online learner
o Common relevant topics covered with an online spin, such as motivation, time management, and self-knowledge
o Detailed discussion of topics of particular relevance to online learners
o Application of current research and theory on learning styles and personality profiles to online learning
The new edition includes timely new chapters covering hot topics like e-books, hybrid modality, and mobile and 21st century learning. First edition chapters have been expanded to reflect new developments in educational technology and to include updated research & statistics.
0321944135 / 9780321944139 Power Up: A Practical Student's Guide to Online Learning Plus NEW MyStudentSuccessLab 2013 Update -- Access Card
Package consists of:
0321943252 / 9780321943255 NEW MyStudentSuccessLab 2013 Update -- Value Pack Access Card
0132788195 / 9780132788199 Power Up: A Practical Student's Guide to Online Learning
Table of Contents
Brief Table of Contents
PART I BEFORE CLASS
Chapter 1 Becoming an Online Learner 1
Chapter 2 Know Thyself: Self-Discovery for the Online Learner 9
Chapter 3 Motivation and Goal Setting: Overcoming Obstacles 15
Chapter 4 The Commitments of an Online Student:
Managing Your Priorities 23
PART II ABOUT CLASS
Chapter 5 The Online Classroom and Community 31
Chapter 6 Navigating Learning Management Systems 37
Chapter 7 The Hybrid Balance 49
PART III IN CLASS
Chapter 8 Communicating Online: Who, What, When, How, and Why 55
Chapter 9 Working in the Online Classroom 63
Chapter 10 Thinking and Researching Online 69
Chapter 11 Strategies for Successful Online Learning 79
Chapter 12 The Evolution of Learning 87
PART IV TOOLS AND WORKSPACE
Chapter 13 Computer Concerns 95
Chapter 14 E-Books: The Evolution of the Textbook 103
Chapter 15 Creating the Ideal Personalized Study Environment 109
PART V EMPOWER YOU
Chapter 16 Preparing for the First Day of Class 117
Chapter 17 Maintaining Your Online Success 123
Appendix A Financing Your Education 129
Appendix B Understanding the Importance of Accreditation 131
Purchase Info
Digital Choices
MyLab & Mastering ?
MyLab & Mastering products deliver customizable content and highly personalized study paths, responsive learning tools, and real-time evaluation and diagnostics. MyLab & Mastering products help move students toward the moment that matters most—the moment of true understanding and learning.
eTextbook ?
With CourseSmart eTextbooks and eResources, you save up to 60% off the price of new print textbooks, and can switch between studying online or offline to suit your needs.
Once you have purchased your eTextbooks and added them to your CourseSmart bookshelf, you can access them anytime, anywhere.
Print Choices
Alternative Options ?
Click on the titles below to learn more about these options.