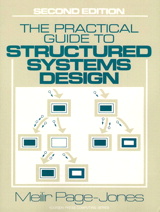 Table of Contents
INTRODUCTION.
1. The dieas Behind Structured Design.
2. The Basics of Design.
THE TOOLS OF STRUCTURED DESIGN.
3. The Structure Chart.
4. Module Specification Methods.
THE QUALITIES OF A GOOD DESIGN.
5. Coupling.
6. Cohesion.
7. Additional Design Guidelines.
ANALYSIS.
8. The Structured Specification.
9. Configuring the System.
DESIGN STRATEGIES.
10. Deriving the Strucutre Charts for the System.
BEYOND DESIGN.
11. Constructing the System.
12. Optimization.
MANAGEMENT.
13. Management Aspects of Structure Design.