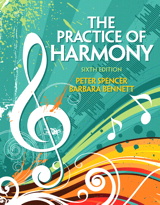 Description
ALERT: Before you purchase, check with your instructor or review your course syllabus to ensure that you select the correct ISBN. Several versions of Pearson's MyLab & Mastering products exist for each title, including customized versions for individual schools, and registrations are not transferable. In addition, you may need a CourseID, provided by your instructor, to register for and use Pearson's MyLab & Mastering products.
Packages
Access codes for Pearson's MyLab & Mastering products may not be included when purchasing or renting from companies other than Pearson; check with the seller before completing your purchase.
Used or rental books
If you rent or purchase a used book with an access code, the access code may have been redeemed previously and you may have to purchase a new access code.
Access codes
Access codes that are purchased from sellers other than Pearson carry a higher risk of being either the wrong ISBN or a previously redeemed code. Check with the seller prior to purchase.
--
A thorough introduction to harmony in common practice.
Takes students from the fundamentals of harmony including harmony in common practice and some of the more important harmonic procedures of the 20th century.
With an emphasis on learning and understanding by doing, this text/workbook combination takes students from music fundamentals through harmony in common practice to some of the more important harmonic procedures of the 20th century. The approach is "additive" throughout, allowing students to use what was learned in one chapter to help comprehension of the materials in the next. This allows for minimum of memorization since students repeatedly use the concepts throughout the semester.
Teaching and Learning Experience
Personalize Learning-MySearchLab offers assests for further study, including research databases, information on how to write a research paper, and subject libraries.
Improve Critical Thinking- Students learn that harmony may be understood as a continuum rather than a series of unrelated elements.
Engage Students- Emphasis on comprehension of governing principles rather than memorization of rules.
Understand Music- Provides students with immediate understanding of what the particular musical example is emphasizing and what harmonic principle the example reveals.
Support Instructors- Supported by the best instructor resources on the market; MySearchLab, and an Instructor's Manual.
Note: MySearchLab does no come automatically packaged with this text. To purchase MySearchLab, please visit www. MySearchLab.com or you can purchase a valuepack of the text + MySearchLab (VP ISBN-10: 0205230172, VP ISBN-13: 9780205230174)
Table of Contents
IN THIS SECTION:
1.) BRIEF
2.) COMPREHENSIVE
---
BRIEF TABLE OF CONTENTS:
Contents
Preface
Part One Foundations
Chapter 1 Clefs and Basic Pitch Notation
Chapter 2 Scales
Chapter 3 Key Signatures and Scale Degrees
Chapter 4 Intervals
Chapter 5 Triads
Chapter 6 The Notation of Rhythm
Part Two Harmony in Common Practice
The Diatonic Vocabulary
Chapter 7 Four-Part Vocal Writing
Chapter 8 Primary Triads in Root Position
Chapter 9 Primary Triads in First Inversion
Chapter 10 Primary Triads in Second Inversion
Chapter 11 Secondary Triads
Chapter 12 The Harmonization of Melodies I
Chapter 13 Nonchord Tones I: Passing Tones, Neighboring Tones, Changing Tones,
Appoggiaturas, Escape Tones, Anticipations
Chapter 14 Nonchord Tones II: Suspensions, Pedal Points
Chapter 15 Diatonic Seventh Chords
Chapter 16 The Harmonization of Melodies II
Chapter 17 Writing for the Piano
Part Three Harmony in Common Practice
The Chromatic Vocabulary
Chapter 18 Secondary Dominants
Chapter 19 Secondary Diminished Seventh Chords
Chapter 20 Augmented Sixth Chords
Chapter 21 Borrowed Chords
Chapter 22 The Neapolitan
Chapter 23 Common Chord Modulation
Chapter 24 Abrupt and Enharmonic Modulation
Part Four Post-Common Practice Harmony
Chapter 25 Ninth, Eleventh, and Thirteenth Chords
Chapter 26 Chord Symbols
Chapter 27 Modal Harmony
Chapter 28 Nonfunctional Harmony
Chapter 29 Artificial Scales
Chapter 30 Nontertian Harmony
Chapter 31 Harmonic Procedures in Twelve-Tone Serialism
Appendix A
Appendix B
Appendix C
INDEX
---
COMPREHENSIVE TABLE OF CONTENTS:
Contents
Preface
Part One Foundations
Chapter 1 Clefs and Basic Pitch Notation
Chapter 2 Scales
The Major Scale
The Minor Scale
Naming Scales
Scales in Descent
The Synthetic Minor Scale
Modes
Chapter 3 Key Signatures and Scale Degrees
Chapter 4 Intervals
The Quality of Intervals
The Inversion of Intervals
Compound Intervals
Chapter 5 Triads
Types of Triads
Triads in Major and Minor Keys
Chapter 6 The Notation of Rhythm
Note Values
Meter Signatures
Principles of Notation
Part Two Harmony in Common Practice
The Diatonic Vocabulary
Chapter 7 Four-Part Vocal Writing
Chapter 8 Primary Triads in Root Position
Cadences
Roots a Fourth and Fifth Apart
Roots a Second Apart
Restrictions in Voice Leading
Primary Triads in Combination
The Function of Primary Triads
The Dominant Seventh
Chapter 9 Primary Triads in First Inversion
Chord Symbolization: Figured Bass
Primary Triads in First Inversion
Chapter 10 Primary Triads in Second Inversion
The Cadential Six-Four Chord
The Passing Six-Four Chord
The Auxiliary Six-Four Chord
Chapter 11 Secondary Triads
Chord Relationships
The Sixth and Seventh Scale Degrees in Minor Keys
Chapter 12 The Harmonization of Melodies I
Chapter 13 Nonchord Tones I: Passing Tones, Neighboring Tones, Changing Tones,
Appoggiaturas, Escape Tones, Anticipations
The Passing Tone
The Neighboring Tone
Changing Tones
The Appoggiatura
The Escape Tone
The Anticipation
Chapter 14 Nonchord Tones II: Suspensions, Pedal Points
Suspensions
Pedal Points
Chapter 15 Diatonic Seventh Chords
Figured Bass Symbols for Seventh Chords
The Seventh Chord in Four-Part Writing
The Function of Diatonic Seventh Chords
Chapter 16 The Harmonization of Melodies II
Passing Tone Patterns [P]
Neighboring Tone Patterns [N]
Suspension Patterns [Sus]
Appoggiatura Patterns [Ap]
Escape Tone Patterns [Et]
Anticipation Patterns [An]
Chapter 17 Writing for the Piano
Melodic Considerations
Contrapuntal Practices
Four-Part Chordal Styles
The Piano Accompaniment
Part Three Harmony in Common Practice
The Chromatic Vocabulary
Chapter 18 Secondary Dominants
The Function of Secondary Dominants
Deceptive Resolutions of Secondary Dominants
Chapter 19 Secondary Diminished Seventh Chords
The Function of Secondary Diminished Seventh Chords
Irregular Resolutions of Diminished Seventh Chords
Chapter 20 Augmented Sixth Chords
The Function of Augmented Sixth Chords
Other Uses of Augmented Sixth Chords
Chapter 21 Borrowed Chords
Chapter 22 The Neapolitan
The Neapolitan Sixth Chord
The Function of the Neapolitan Sixth
The Neapolitan in Root Position
Chapter 23 Common Chord Modulation
Chapter 24 Abrupt and Enharmonic Modulation
Abrupt Modulation
Enharmonic Modulation
Part Four Post-Common Practice Harmony
Chapter 25 Ninth, Eleventh, and Thirteenth Chords
Ninth Chords
Perfect Eleventh Chords
Augmented Eleventh Chords
Thirteenth Chords
Ninth, Eleventh, and Thirteenth Chords in Combination
Chapter 26 Chord Symbols
Tritone Substitution
Chapter 27 Modal Harmony
Modes
The Pentatonic Scale
Chapter 28 Nonfunctional Harmony
Root Movements Based on the Chromatic Scale
Parallelism
Chords of Addition
Polychords
Bitonality
Pandiatonicism
Chapter 29 Artificial Scales
The Whole Tone Scale
The Octatonic Scale
Chapter 30 Nontertian Harmony
Nontertian Projections
Freely Formed Harmonic Structures
Chapter 31 Harmonic Procedures in Twelve-Tone Serialism
Introduction
The Construction of the Basic Set
The Harmonic Basis
Appendix A
Answers for Selected Exercises Chapters 7-22
Appendix B
Study Guide for Analysis
Guided Analysis — Handel Passacaglia
Guided Analysis — Mozart Piano Sonata K. 457, III, m. 167-183
List of Music for Analysis
Appendix C
Musical Calligraphy
Instruments
Tempo and Expression Marks
INDEX