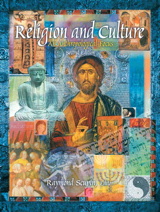 Description
For sophomore/junior-level courses in World Religions and Anthropology of Religion in departments of Anthropology, Sociology, and Religion.
Religion and Culture introduces students to the major World religions and aboriginal religious traditions. This edited volume presents all aspects of the anthropological perspective on religion. Contributing authors provide a unique assembly of various topics and traditions that are researched by contemporary anthropologists.
Table of Contents
Chapter 1: The Anthropological Perspective on Religion
Chapter 2: Early Anthropological Perspectives on Religion
Chapter 3: Contemporary Anthropological Perspectives on Religion
Chapter 4: Myth and Folklore
Chapter 5: Ritual
Chapter 6: Shamanisms: Past and Present
Chapter 7: Sorcery and Witchcraft.
Chapter 8: Aboriginal Religions
Chapter 9: African Religions
Chapter 10: Agricultural State Religions
Chapter 11: Vedic and Hindu Tradition
Chapter 12 Buddhism
Chapter 13: Traditional Religions of China
Chapter 14: Japanese ReligionsChapter 15: Judaism
Chapter 16: Catholicism
Chapter 17: Protestantism
Chapter 18: Islam
Chapter 19: The New Age and Related Forms of Contemporary Spirituality
Chapter 20: Future Trends in Religion