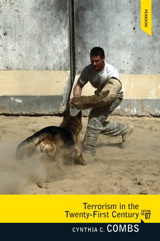 Description
Updated in its 7th edition, Terrorism in the Twenty-First Century helps readers understand terrorism, responses to it, and current trends that affect the future of this phenomenon. Putting terrorism into historical perspective and analyzing it as a form of political violence, this text presents the most essential concepts, the latest data, and numerous case studies to promote effective analysis of terrorist acts. Terrorism in the Twenty-First Century objectively breaks down the who-what-why-how of terrorism, giving readers a way both to understand patterns of behavior and to more critically evaluate forthcoming patterns.
Table of Contents
PART I. TERRORISM IN PERSPECTIVE
Chapter 1. An Idea Whose Time Has Come?
Chapter 2. Not a Modern Phenomenon
Chapter 3. Ideology and Terrorism. Rights from Wrongs?
PART II. WHO ARE THE TERRORISTS?
Chapter 4. Criminals or Crusaders?
Chapter 5. Terrorism by the State
Chapter 6. Terrorism, Inc.
PART III. HOW DO THEY OPERATE?
Chapter 7. Terrorist Training
Chapter 8. The Media. A Weapon for Both Sides?
Chapter 9. Domestic Terrorism in the United States
PART IV. RESPONSES TO TERRORISM
Chapter 10. Legal Perspectives on Terrorism
Chapter 11. Counterterrorism. The Use of Special Forces
Chapter 12. Terrorism, Intelligence, and the Law
Chapter 13. Security Measures. A Frail Defense
PART V. CURRENT TRENDS AND FUTURE PROSPECTS
Chapter 14. New Terrorist Threat. Weapons of Mass Destruction
Chapter 15. Future Trends
Purchase Info
ISBN-10: 0-205-85165-7
ISBN-13: 978-0-205-85165-2
Format: Book
This publication is not currently for sale.