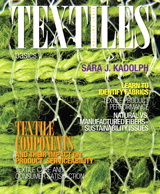 Description
Textiles: Basics is designed to provide you with a basic knowledge of textiles so you can be prepared for a career in the global textile and apparel industry. With the knowledge from this book, you will have the foundation you need to make informed decisions regarding textile materials and textile products and to communicate effectively with other individuals and companies in the workplace.
Table of Contents
Preface
Chapter 1: Introduction to Textiles
Chapter 2: Textile Serviceability and Sustainability
Chapter 3: Natural Fibers
Chapter 4: Manufactured and Synthetic Fibers
Chapter 5: Yarns
Chapter 6: Woven Fabrics
Chapter 7: Knit Fabrics
Chapter 8: Other Fabrics
Chapter 9: Finishes
Chapter 10: Dyeing and Printing
Chapter 11: Care of Textiles
Appendix A. Common Trade Names for Fibers, Fabrications, and Finishes
Appendix B. Guide to Stain Removal
Appendix C. World Map
Appendix D. Major Dye Classes
Appendix E. Fiber Names in Other Languages
Appendix F. Fiber Property Charts
Glossary
Index
Enhance your learning experience with text-specific study materials.
Print
$106.40 | ISBN-13: 978-0-13-262082-6
Free Ground Shipping.