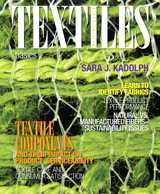 Description
For courses in Introduction to Textiles, Beginning Textiles, Basic Textiles, Textiles I, Textile Science.
Textiles: Basics provides students with a basic knowledge of textiles, preparing them for a career in the global textile and apparel industry. This book gives students the foundation they need to make informed decisions regarding textile materials and textile products and to communicate effectively with other individuals and companies in the workplace.
Table of Contents
Preface
Chapter 1: Introduction to Textiles
Chapter 2: Textile Serviceability and Sustainability
Chapter 3: Natural Fibers
Chapter 4: Manufactured and Synthetic Fibers
Chapter 5: Yarns
Chapter 6: Woven Fabrics
Chapter 7: Knit Fabrics
Chapter 8: Other Fabrics
Chapter 9: Finishes
Chapter 10: Dyeing and Printing
Chapter 11: Care of Textiles
Appendix A. Common Trade Names for Fibers, Fabrications, and Finishes
Appendix B. Guide to Stain Removal
Appendix C. World Map
Appendix D. Major Dye Classes
Appendix E. Fiber Names in Other Languages
Appendix F. Fiber Property Charts
Glossary
Index
Purchase Info ?
With CourseSmart eTextbooks and eResources, you save up to 60% off the price of new print textbooks, and can switch between studying online or offline to suit your needs.
Once you have purchased your eTextbooks and added them to your CourseSmart bookshelf, you can access them anytime, anywhere.
Buy Access
Textiles: Basics, CourseSmart eTextbook
Format: Safari Book
$40.99 | ISBN-13: 978-0-13-267228-3