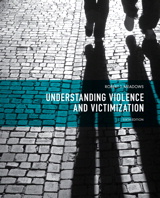 Description
For courses in Violence and Victimization, Victimology, and Crime and Violence.
Combines theory with applied responses to victimization.
Understanding Violence and Victimization, Sixth Edition, goes beyond simple discussions of violence to explore the social and legal responses to victimization. Meadows focuses on the experience of victims and how the occurrence of violence; whether at home, in the community, or as the result of personal assault or abuse; can have a devastating effect. Drawing on extensive experience in the field, Meadows explores numerous types of violence and examines the offender–victim relationships, relevant data, and situational factors that influence violent incidents. Both students and those employed in crime prevention and victim services will find the text an indispensible resource for learning about and responding to violent crimes.
Table of Contents
1. Measuring and Understanding Violence
2. Victimization Theories
3. Victims of Intimate Violence
4. Non-familiar Violence and Victimization
5. Workplace Violence and Victimization
6. School Violence and Victimization
7. Criminal Justice Injustice
8. Human Trafficking and Victimization
9. Responding to Criminal Victimization
Appendix A: Major Sources of Victimization Data and Information
Appendix B: Resource Guide
Purchase Info ?
With CourseSmart eTextbooks and eResources, you save up to 60% off the price of new print textbooks, and can switch between studying online or offline to suit your needs.
Once you have purchased your eTextbooks and added them to your CourseSmart bookshelf, you can access them anytime, anywhere.
Buy Access
Understanding Violence and Victimization, CourseSmart eTextbook, 6th Edition
Format: Safari Book
$43.99 | ISBN-13: 978-0-13-300973-6