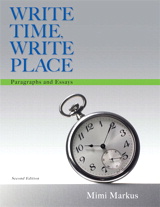 Description
ALERT: Before you purchase, check with your instructor or review your course syllabus to ensure that you select the correct ISBN. Several versions of Pearson's MyLab & Mastering products exist for each title, including customized versions for individual schools, and registrations are not transferable. In addition, you may need a CourseID, provided by your instructor, to register for and use Pearson's MyLab & Mastering products.
Packages
Access codes for Pearson's MyLab & Mastering products may not be included when purchasing or renting from companies other than Pearson; check with the seller before completing your purchase.
Used or rental books
If you rent or purchase a used book with an access code, the access code may have been redeemed previously and you may have to purchase a new access code.
Access codes
Access codes that are purchased from sellers other than Pearson carry a higher risk of being either the wrong ISBN or a previously redeemed code. Check with the seller prior to purchase.
--
Write Time, Write Place: Sentences and Paragraphs helps students build a solid foundation of college writing skills. The text presents structured, sequential instruction and a variety of features that stimulate thinking, enhance learning, and provide a context for writing.
032196408X / 9780321964083 Write Time, Write Place: Sentences and Paragraphs Plus NEW MyWritingLab with Pearson eText -- Access Card Package
Package consists of
0205646662 / 9780205646661 Write Time, Write Place: Sentences and Paragraphs (Book 1)
0205870147 / 9780205870141 NEW MyWritingLab with Pearson eText -- Valuepack Access Card
Table of Contents
PART¿I: Writing the College Paragraph
Chapter 1: ¿Writing in College
Chapter 2: Prewriting the College Paragraph
Chapter 3: Organizing and Drafting the Paragraph
Chapter 4: Revising, Editing and Proofreading the Paragraph
¿
PART II: Paragraph and Essay Development
Chapter 5: Narration
Chapter 6: Description
Chapter 7: Process
Chapter 8: Illustration
Chapter 9: Comparison and Contrast
Chapter 10: Classification
Chapter 11: Cause and Effect
Chapter 12: Definition
Chapter 13: Argument
Chapter 14: Writing¿the College-Level Essay
¿
PART III: Building Powerful Sentences
Chapter 15: Simple Sentences: Subjects, Verbs, and Objects
Chapter 16: Simple Sentences: Be and Linking Verbs
Chapter 17: Questions, Commands, and Here/There Patterns
Chapter 18: Compound Sentences
Chapter 19: Complex Sentences with Subordinating Conjunctions
Chapter 20: Complex Sentences with Relative Pronouns
Chapter 21: Correcting Sentence Fragments
Chapter 22: Correcting Comma Splices and Run-ons
¿
PART IV: Building Verb Skills
Chapter 23: Present Tense and Present Progressive Tense
Chapter 24: Past Tense and Past Progressive Tense
Chapter 25: Present Perfect Tense and Past Perfect Tense
Chapter 26: Other Verb Forms
Chapter 27: Subject-Verb Agreement
¿
PART V: Using Other Parts of Speech
Chapter 28: Nouns, Noun Markers, and Prepositions
Chapter 29: Pronouns
Chapter 30: Adjectives and Adverbs
Chapter 31: Other Modifiers
¿
PART VI: Building Punctuation and Capitalization Skills
Chapter 32: Commas
Chapter 33: Semicolons and Colons
Chapter 34: Apostrophes and Quotation Marks
Chapter 35: Capitalization, Abbreviations, and Numbers
¿
PART VII: Achieving Balance in Writing
Chapter 36: Consistency
Chapter 37: Parallelism
¿
PART VIII: Reading
Chapter 38: Active Reading
¿
READING SELECTIONS
Earth Science: Lost and Found at Sea
Edward J. Tarbuck and Frederick K. Lutgens, excerpt from Prentice-Hall Earth Science, "Shoes and Toys as Drift Meters"
National Oceanic and Atmospheric Administration (NOAA), "Floating Reminders Wash Ashore"
Sociology: Getting By in the United States
John Macionis, excerpt from Sociology, "Nickel and Dimed: On (Not) Getting By in America"
Seth Harris, "Living with the Minimum Wage"
Nutrition: What's Hiding in Your Food?
Joan Salge Blake, excerpt from Nutrition and You
Doriliz DeLeon, "Start at the Store: 7 Ways to Prevent Foodborne Illness"
Business: Dress Codes at Work
Lydia E. Anderson and Sandra B. Bolt, excerpt from Professionalism
Lawyers.com, "Wrongful Termination: Can You Be Fired Because of Your Tattoos?"
Dulce Gonzales Narcisse, "Tattoo Discrimination at the Workplace"
Equal Employment Opportunity Commission, "EEOC Laws for Dress Code"
Purchase Info
ISBN-10: 0-321-96408-X
ISBN-13: 978-0-321-96408-3
Format: Book
Digital Choices
MyLab & Mastering ?
MyLab & Mastering products deliver customizable content and highly personalized study paths, responsive learning tools, and real-time evaluation and diagnostics. MyLab & Mastering products help move students toward the moment that matters most—the moment of true understanding and learning.
eTextbook ?
With CourseSmart eTextbooks and eResources, you save up to 60% off the price of new print textbooks, and can switch between studying online or offline to suit your needs.
Once you have purchased your eTextbooks and added them to your CourseSmart bookshelf, you can access them anytime, anywhere.
Print Choices
Alternative Options ?
Click on the titles below to learn more about these options.
Loose Leaf Version ?
Books a la Carte are less-expensive, loose-leaf versions of the same textbook.