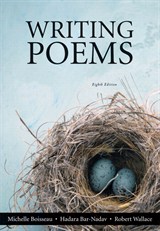 Description
ALERT: Before you purchase, check with your instructor or review your course syllabus to ensure that you select the correct ISBN. Several versions of Pearson's MyLab & Mastering products exist for each title, including customized versions for individual schools, and registrations are not transferable. In addition, you may need a CourseID, provided by your instructor, to register for and use Pearson's MyLab & Mastering products.
Packages
Access codes for Pearson's MyLab & Mastering products may not be included when purchasing or renting from companies other than Pearson; check with the seller before completing your purchase.
Used or rental books
If you rent or purchase a used book with an access code, the access code may have been redeemed previously and you may have to purchase a new access code.
Access codes
Access codes that are purchased from sellers other than Pearson carry a higher risk of being either the wrong ISBN or a previously redeemed code. Check with the seller prior to purchase.
--
The gold standard of poetry writing books, Writing Poems, 8/e is a comprehensive, easy-to-use guide that will help aspiring poets to create meaningful works.
Table of Contents
Contents
Before Designing the Course: A Preface to the Teacher xix
1 Starting Out: An Introduction 1
Word Magic 4
Diction 4
Syntax 8
Pruning and Weeding 10
Clarity, Obscurity, and Ambiguity 12
Questions and Suggestions 14
Poems to Consider
Barter
RAVI SHANKAR
Mule Hour
TERRANCE HAYES
Famous
NAOMI SHIHAB NYE
Abstraction
GEOFFREY BROCK
Reading Sonnevi on a Tuesday Night
WAYNE MILLER
PART I: FORM
2 Verse 25
Line 27
Form 29
Balance 33
Questions and Suggestions 37
Poems to Consider
the rites for Cousin Vit
GWENDOLYN BROOKS
Po]tolka (Prague)
CHRISTIAN WIMAN
Form
HEATHER MCHUGH
What The Mosquito Gives
AIMEE NEZHUKUMATATHIL
Traveling through the Dark
William Stafford
Unconditional Election
David Baker
3 Making the Line (I) 44
Meter 46
Stress 47
Speech, Rhythm, and the Line
Line Length
Questions and Suggestions 60
Poems to Consider
Sisyphus
JAY LEEMING
Signs
Gjertrud Schnackenberg
What We Know About Ghost Images
DEBORAH BOGEN
Eva Braun at Berchtesgaden
VICTORIA CHANG
Her Web 66
Erin Belieu
One Art 67
Elizabeth Bishop
4 Making the Line (II) 69
Longer Lines 70
Lines of Mixed Length 72
Shorter Lines 74
Syllabics
Prose Poems 78
Questions and Suggestions 80
Poems to Consider
Meanwhile
RICHARD SIKEN
Balloons
Sylvia Plath
Don't Look Back
KAY RYAN
The Guides
RIGOBERTO GONZALEZ
the fever
SIMONE MUENCH
Gruss
DEAN YOUNG
5 The Sound (and Look) of Sense 89
Visible Form 91
Repetition 95
Alliteration and Assonance 97
Rhyme 98
Onomatopoeia 101
Questions and Suggestions 102
Poems to Consider
Dear Petrarch 104
Cate Marvin
Do Not Disturb
MARY RUEFLE
Reapers 109
Jean Toomer
January II 106
Charles Wright
After the Trial 107
Weldon Kees
PART II: CONTENT
6 Subject Matter 113
Subjects and Objects 115
Memory 120
Imagery 122
Resonant Detail 125
Questions and Suggestions 128
Poems to Consider
Bitch 132
Carolyn Kizer
The Man. His Bowl. His Raspberries.
CLAUDIA RANKINE
The Tropics in New York 133
Claude McKay
Chrysanthemums
SPENCER REECE
The Beautician 130
Thom Gunn
7 Metaphor 136
Figuratively Speaking 139
A Name for Everything 143
Pattern and Motif 145
Conceits 148
Metaphoric Implication 150
Questions and Suggestions 152
Poems to Consider
The Empire in the Air 153
Kevin Prufer
My Arms
PAUL GUEST
Rowing
JEFFREY HARRISON
The Way Things Work
JORIE GRAHAM
Blue 159
Reginald Shepherd
8 Tale, Teller, and Tone 160
Narration, Pacing, and Tense 162
Persona 165
Point of View 168
Tone 172
Questions and Suggestions 174
Poems to Consider
Personals 175
C. D. Wright
[writing for a young man on the redline train: "to his boy mistress"]
D.A. POWELL
Bleeder
STEPHEN DOBYNS
Winter
MARIE PONSOT
The Wood-Pile 176
Robert Frost
9 The Mysteries of Language 182
The Sense of Nonsense 183
The Logic of the Analogic 188
Ordinary Strangeness 191
Translation 193
Questions and Suggestions 195
Poems to Consider
Hunger
YASSER ABDEL-LATIF
Remember the Trains? 200
Martha Collins
A Hunger So Honed 202
Tracy K. Smith
Everything 203
Srikanth Reddy
The Moon
jaime sabines
Part III: Process
10 Finding the Poem 207
Imitation and Models 208
Sources and "Truth" 212
Emotion and Thought 214
Getting into Words 218
Keeping a Poem Going 220
Questions and Suggestions 223
Poems to Consider
The Other Cold War 227
Adrian Blevins
Realism
CZESLAW MILOSZ
Off-Season at the Edge of the World
DEBORA GREGER
Visitation 228
Kathy Fagan
Song 228
Brigit Pegeen Kelly
11 Devising and Revising 231
Exploring 231
Focusing 235
Shaping 237
Creating Community
Submitting Your Work
Questions and Suggestions 246
Poems to Consider
Workshop 271
Billy Collins
Immediate Revision 252
Chase Twichell
Muse
KIM ADDONIZIO
The Next Poem 275
Dana Gioia
Winter Conception 273
Eleanor Wilner
Appendix I: Questions for Discussing and Revising Poetry 277
Appendix II: A Brief Glossary of Forms 283
Acknowledgments 295
Index of Authors and Titles 301
Index of Terms 307